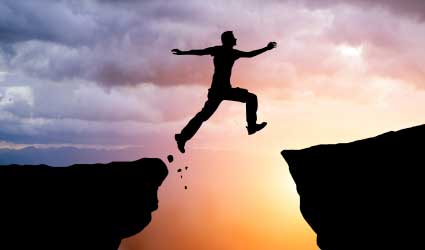 Often, we think that only great faith gets things done. Only great faith, like that of Paul; the Apostle, or even the great generals of God's army (Wigglesworth, John G. Lake etc.) are what will work to accomplish results. However, Jesus said that a mustard seed of faith is all that is needed (Matthew 17:20).
A mustard seed is so tiny, yet it brings forth a giant tree.
All that God requires of us is a tiny bit of faith. We have to grow our faith in Him and His written Word, but simply a little bit of faith…
And for those who say: "But I can't see God. How must I trust?" Imagine for a moment that the building you are in is on fire. Blazing flames. Smoke. Sure death is starring you in the face. You have two choices: you can stay and die in the flames, in agony. You can jump out of the window where a team of firemen men is ready and waiting to catch you in the large fire net.
Even if you can't see the firemen, they are shouting to you to jump. They can see you. You can t see them because of the smoke. when you jump, taking that first step into thin air, they are able to track where you will land and move the net to catch you. It is the same with trusting God and trusting in God and His Word.
God sees us. He knows where we are at. We can not see Him physically. All we need to do is take a leap of faith and jump into His saving arms. He will never let go. He is a loving heavenly Father.
Remembering this: weak faith is still faith. Little faith is still faith.
Stay blessed in your faith…
Pr. Paddick Van Zyl